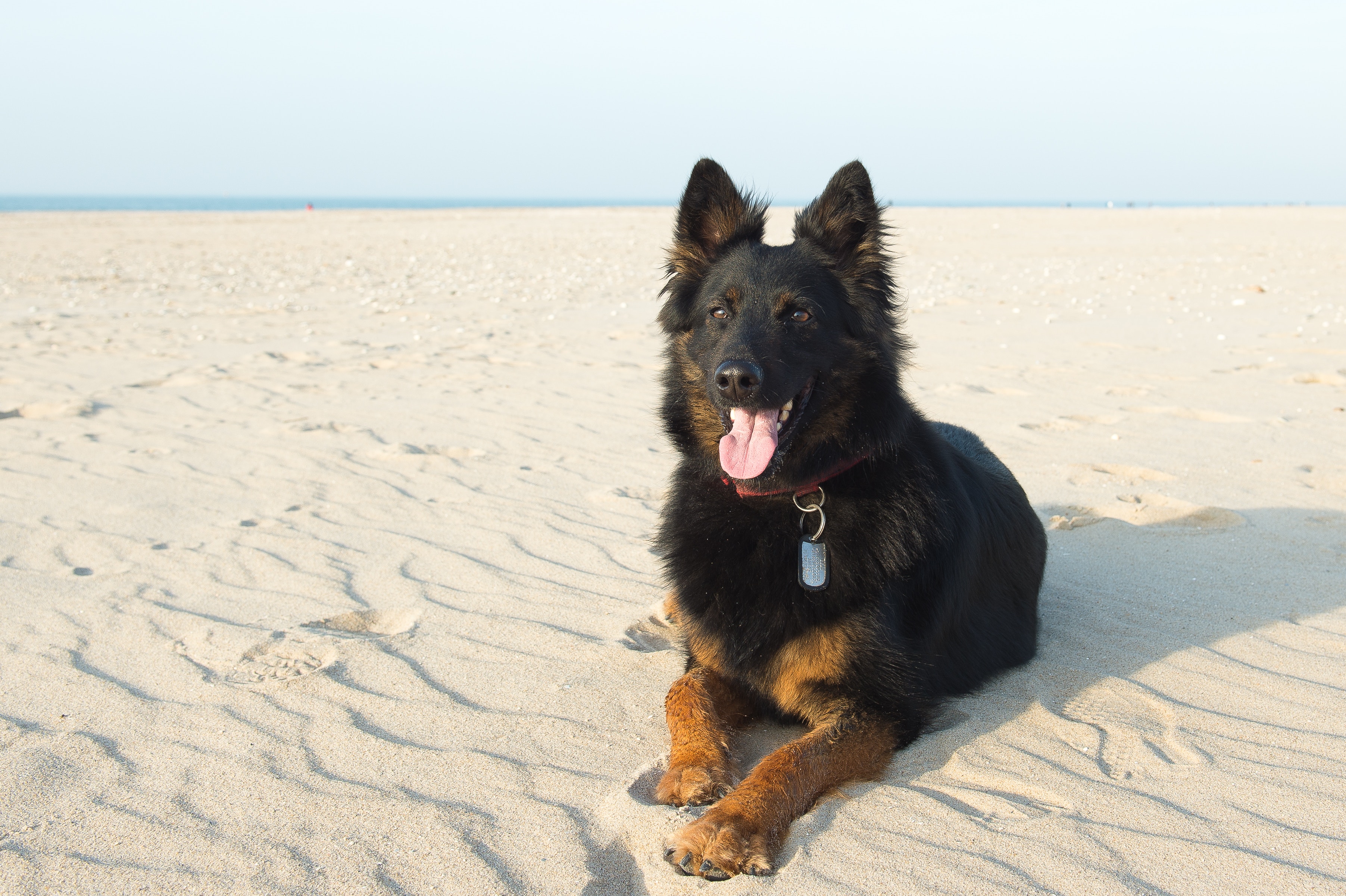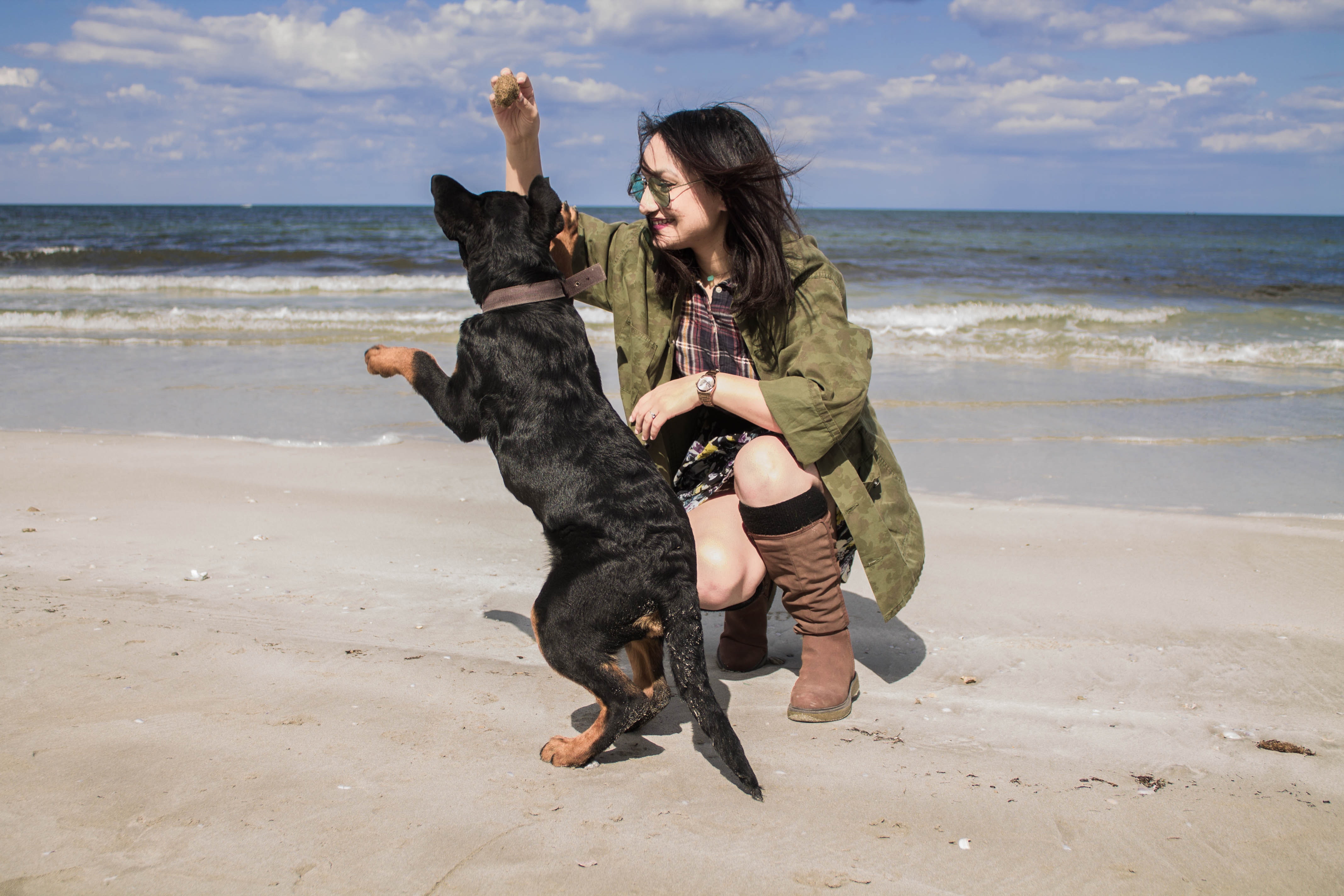 Pets
We love it when you bring your furry friends to stay at our cottages. Our own dog, Fosse, loves coming down to the cottages and enjoys regular walks up on Exmoor and running across the beach. This is why we are excited to be able to share our holiday home with you and your pets. Our past visitors have included; dogs, cats, hamsters and even a rabbit! Just let us know who you are bringing along with you when you book so we can make their stay even more enjoyable.
Why your pets will have an amazing stay;
Pets are allowed on the furniture (apart from beds) – we even provide throws to make it extra comfy!
Dog bowls are provided.
Pets can be left in the cottages unattended for reasonable periods of time –  So you can enjoy some quality human time.
Plenty of dog friendly pubs nearby – including our local which is just up the road.
Lots of places to go for a walk – (check out our blog post – Top 7 Walks for you and your pooch from Seagate and Rock Cottages)
Minehead beach(which is just outside the cottages!) allows dogs on it from Sep-May – other year round dog friendly beaches are only five minuets away!
We provide information about local vets and dog friendly establishments.
We are a flea free property as we ask all furry visitors to be checked for fleas/ be de-flead before visiting so you can rest assured you wont be returning home with unwanted guests.
If you have any questions about your pets visit please don't hesitate to get in touch. Email – seagateandrockcottage@gmail.com or Call – 07976 832894. Just ask for Meagan or Roger. We would love to get to know you and your furry friends and make your stay a fun trip to remember.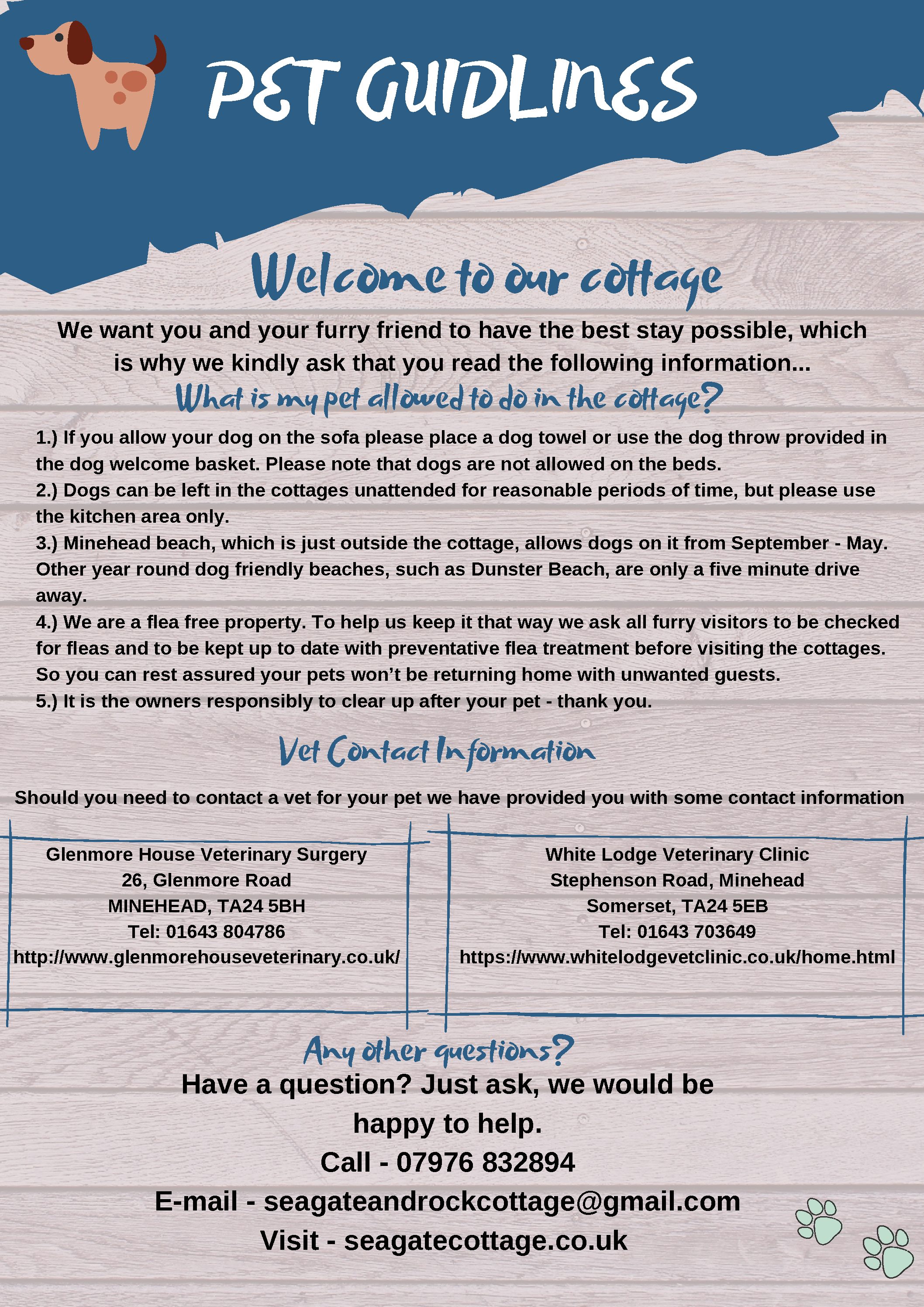 Book Now 
Email – seagateandrockcottage @gmail.com
Call – 07976 832894
Tell us which week you would like to stay and we can book you in. Have a question? Just ask, we are only too happy to answer. We look forward to hearing from you.